Founders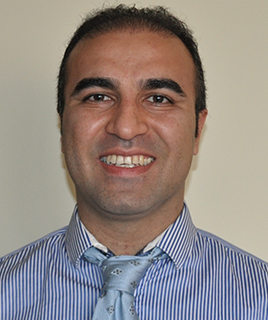 MAHMOUD TAVAKOLI
CEO
Dr. Mahmoud Tavakoli is an expert in soft and stretchable electronics, thin pressure films, resistive and capacitive sensing and wearable technology. He has coordinated several National and International projects in the areas related to Robotics, Confromal Electronics, and wearables.
He is currently a core member of the institute of Systems and Robotics, University of Coimbra and also a Member of Scuola Superiore Sant'Anna Pisa, Italy. He has been PI of some projects in the area of soft hands, and soft sensors, in cooperation with the Carnegie-Mellon University in the ambient of the CMU-Portugal cooperation framework.
His vision is to create low cost and modular 3D printed soft hands, that take advantage of soft and adaptive mechanisms as much as possible, to simplify the actuation, and control, thus making them light-weight, low cost, and simple to use. He is looking also to Bio inspired "all-integrated" scheme,  to fabricate fingers that embed a rigid endoskeleton covered by soft tissue and soft sensors with low cost materials.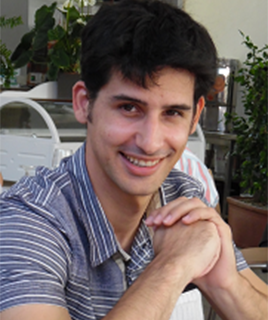 PEDRO LOPES
CTO
Pedro Lopes is a holder of the MSc degree in Electronics engineering from Lisbon University. He is an expert of embedded electroncis systems with over 7 years of experience on development of innovative solutions.
He has over 5 years of experience as an electronics engineer and recently electronics department manager in private companies. His expertise includes design of multi-layer dedicated electronics, programming micro-controllers, design and programming of control units, mechanical design, hardware interfaces, robotics simulation and control and advanced programming for embedded systems.
Advisory Board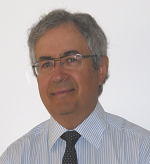 Anibal T. de Almeida
 Professor Anibal T. de Almeida is a full professor of the department of electrical engineering of University of Coimbra and the current director of the Institute of Systems and Robotics. He has coordinated and participated in several National and European projects. He is the coordinator of the CMU-Portugal project stretchtronics for application in wearable technology. His expertise in Wearables, , Embedded Systems and Energy Harvesting is an important factor for success of the Soft-Bionics.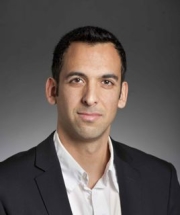 CARMEL MAJIDI
Carmel Majidi is an Assistant Professor of Mechanical Engineering at Carnegie Mellon University, where he leads the Soft Machines Lab. Prior to arriving at CMU, Prof. Majidi is a recent recipient of Young Investigator awards from DARPA, ONR, AFOSR, and NASA all for work related to soft-matter robotics and engineering. His expertise on Fabrication methods of stretchable electronics is an important value for Soft Bionics.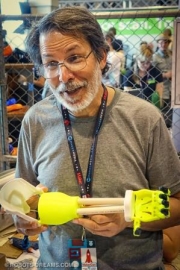 JON SCHULL
Jon Schull is the current President of the e-Nable community. e-Nable community has over 10,000 volunteers worldwide with different backgrounds (engineering, medical, Psychology, etc.), who are passionate about one goal. To provide a low cost solution for upper limb amputees. e-Nable was awarded an award of over 600k$ from Google to proceed with these activities.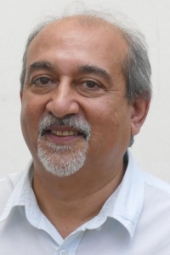 Tarun Sarwal
Tarun Sarwal is Innovation Advisor  of the International Committee of the Red Cross based on Switzerland. His expertise on innovative solutions for rehabilitation, and specially for the limb amputation, help Soft-Bionics in identifying how stretchable electroncis and smart insole solution can be used for improving the life of amputees.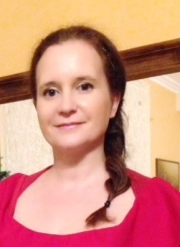 Dr Paula Amorim
Dr. Paula Amorim is Physical and Rehabilitation Medicine Doctor since 2007 and Clinical Director at the Rehabilitation Center Rovisco Pais, Portugal, since 2014. She is Responsible for the Local Commission of Clinical Informatization, Responsible for Telemedicine, Coordinator of the Working Group of Rehabilitation Centers – SPMSS, Chairman of the Pharmacy and Therapeutics Committee, Medical Prescription Monitor, President Commission on Humanization, Coordinator of the Group of Ergonomics at Work, Coordinator of the virtual therapeutic reality projectResearcher in the project of stem cells in the treatment of stroke and Member of the Medical Board of the Specialty College of MFR since 2012.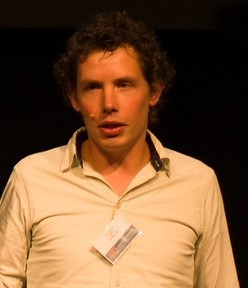 Dr 
Juha Hijmans
Dr. Juha Hijmans is a Human Movement Scientist from University of Groningen. From 2003 till 2008 he did several research projects at the Department of Rehabilitation Medicine of the UMCG, all related to balance and gait. In 2009 he successfully defended his PhD thesis on o
rthotic interventions to improve balance. After a postdoc at Industrial Research ltd. New Zealand, where he developed upper limb training devices for stroke survivors, he returned  to
the UMCG as clinical gait analyst. Now he is assistant professor and head of the MotionLab, with a research focus on gait, VR and assistive devices.